Location Search for #YouTube Aims to Aid Citizen #Journalism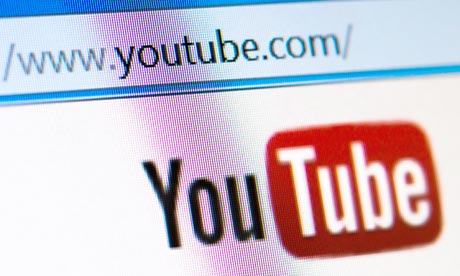 The Guardian
Though Youtube
doesn't have an official way to search by location
there is now a way you can find out
who has been uploading videos in your town or city
. You can be as open or as specific as you like but you probably won't find all of the videos.
The Geo Search Tool has been fixed up through GitHub
. It's a very simple search that you can find
here
. Basically you
search the place name, specify how long ago you want to see posts from and click search
. If that area seems too wide - maybe you're hoping to catch yourself in the background of a video - then you can
click show advanced search then specify keywords, how far away from the location the video is allowed to be and even specific channels
to search on. It is worth noting though that the geotagging necessary will be gathered from
where the video was uploaded
. So if something was filmed on holiday or a day out and then uploaded when they got home then you won't find it this way.
Once you've searched you'll see the
selection of videos to scroll through on the list and a large map to the right showing where all the videos are tagged
. If you don't have a limit on how far away the videos can be then this could be pretty helpful. When I tried searching my home I actually managed to find some videos uploaded by the last company I worked for so I know the location is definitely accurate. It's probably worth checking out yourself but for now, at least,
try not to hope for anything too specific because there is still one problem with it.
That problem is that
not all videos are geotagged
when they're posted. The older the video is, the less likely it is to be tagged, and some more recent videos still won't have a location attached but that should improve. And that could be a good thing for anyone aspiring to be in the media. If you stumble across someone local whose music you love then you might be able to get in contact with them easier, if a news group sees a video of yours and wants to share it because of something you caught in the area then that could get your story told etc.
It could lead to easier connections within media which for a lot of aspiring actors/musicians/journalists or whatever else could be helpful
. There are a lot of different things up there already but you're still going to have to trawl through a lot to find anything special.
If you have time, check it out and maybe you'll come across something memorable that'll give you a good feeling about where you live - or not.
Rosina is a Songbird rookie with a degree in Creative Writing. She's trying to focus on her novel on the side but is hoping that Content Writing will turn out to be a good career choice in the mean time! Follow her
@RosinaAtSMF
Contact us on
Twitter
, on
Facebook
, or leave your comments below. To find out about social media training or management why not take a look at our website for more info:
TheSMFGroup.com
Location Search for #YouTube Aims to Aid Citizen #Journalism
Reviewed by
Unknown
on
Saturday, March 05, 2016
Rating: