FlapIt, The Social Media Counter
'What Year Is It?!'
We're all a bit social media mad, aren't we? I mean you're reading a blog focused on social media, so I know that you're bit a consumed by the new social world. Don't worry, it's ok. I'm a little bit obsessed too. In that vein, there's a new product launching spring this year that you'll probably be interested in.
Revealed during the
CES
, It's called '
FlapIt
' and it's
a mechanical counter
that keeps track of most things that you want kept track of. This includes (and is not limited to) page views, shares and retweets.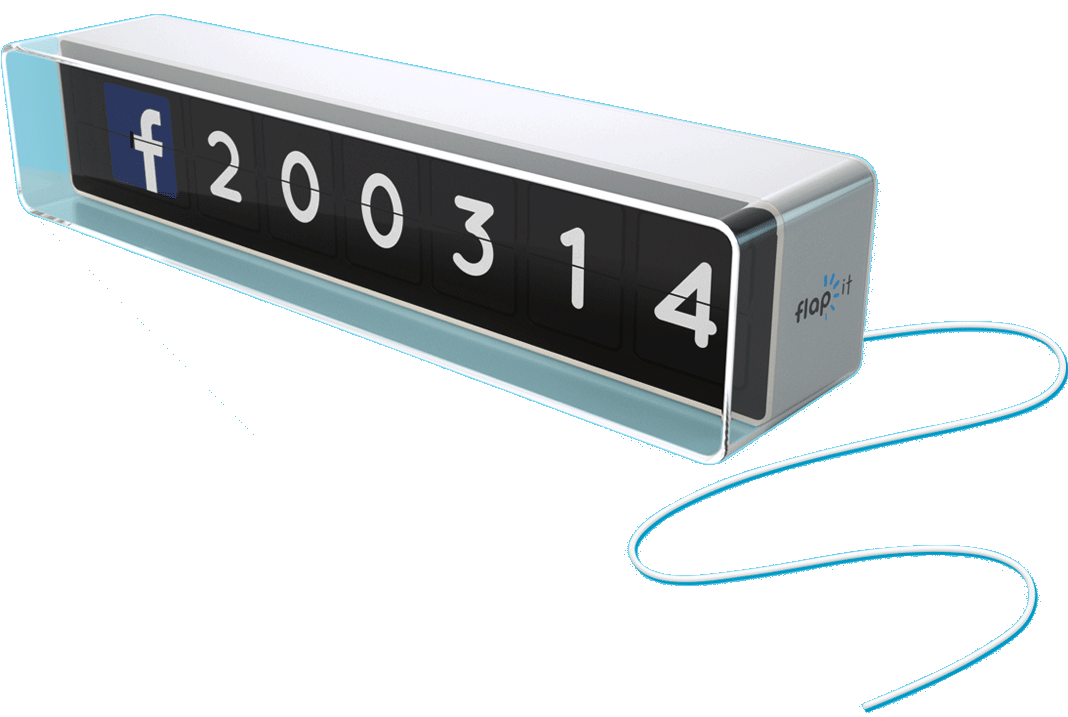 flapit.com
If like me, you spend a majority of your day looking for retweets and page views anything to add a little bit of flair to that should be a welcome addition to your office.
The FlapIt has a nice split-flap clock look; straight out of the 60's. We do love a bit of retro, don't we? It also has room for seven characters, it will also work in numerous languages and is able to display things other than just numbers such as words or star ratings.
Here's how FlapIt's CEO lovingly described his device:
'Flapit is the first social media counter connected to all major social media platforms. Engaging and easy to use, Flapit helps businesses to get offline customers to join their online community. At the same time, Flapit displays social media fan bases in physical environments to showcase internet popularity and increase traffic offline. Customisable in appearance and application, Flapit helps its users make every customer count.'
I suppose he does have to harbour some strong feelings for his project.
It's apparently very easy to set up. All you have to do is plug it in, connect it to the same network as your computer or phone and then sign up to the FlapIt site.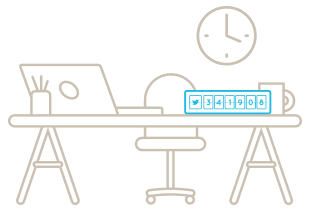 flapit.com
FlapIt claims that its initial target audience is going to be small businesses and start-ups, but with a $300 preorder fee, I think that they're alienating their audience before the product has even launched.
Also, limiting itself to only seven characters is a bit of a restriction. Some blogs have millions of views already, so I think they'll need to increase the character count if they aim to get picked up by bigger brands.
But hey, it's a nifty little thing and I think I want one for the office.
It looks
pretty
. That's all that matters. Right?
Tom has just graduated from University of East London in Creative and Professional Writing. He loves writing and is currently interning as a content writer hoping to go further. His other loves include Arnold Schwarzenegger films and his dog.
Follow him
@TomAtSMF
FlapIt, The Social Media Counter
Reviewed by
Unknown
on
Friday, January 09, 2015
Rating: